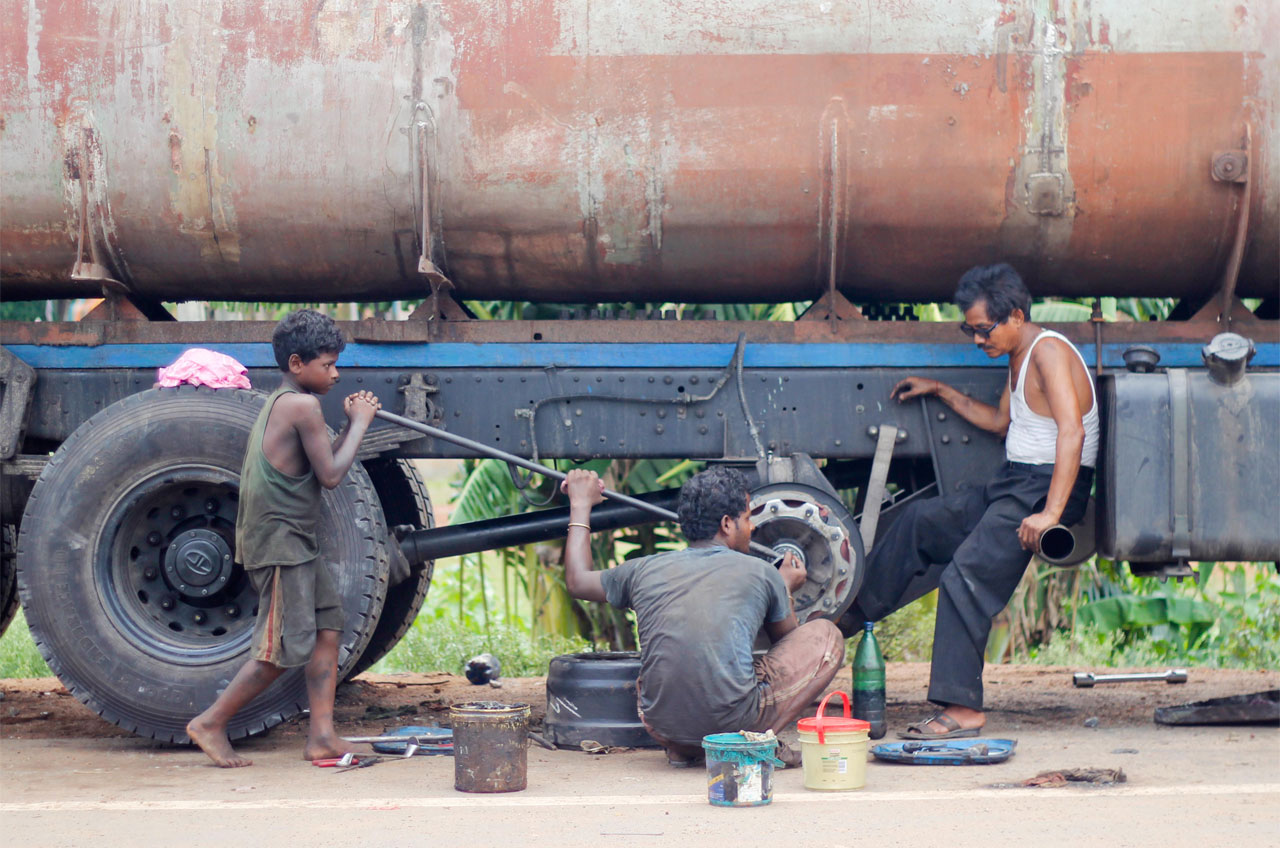 From homeless and unaccounted for, to being counted
Location: Western Suburbs, Mumbai, Maharashtra
Nature of Initiative: Implementing
Project holder: Mr Milind Shankar Arondekar
CRY support since: 2011 – 2012
WHAT CHANGED
In 1993, Mr Milind Shankar Arondekar formed Aakar Mumbai to work for the empowerment of sweeper communities, rag pickers, homeless children and other marginalised communities in the western suburbs of Mumbai. Aakar has been instrumental in launching a national alliance of similar organisations like Shri Mukti Sangathan, Apnalaya and Force.
Since 2004, Aakar has expanded its reach and has started looking into the issues of homeless families and their children engaged in begging, at the signals in K East (Vile Parle and Andheri) and P South (Jogeshwari and Goregaon) ward.
Today, 335 families in urban slums have benefitted from Aakar's programmes.
Aakar's work with over 335 families has involved leadership intervention for the parents which has resulted in the parents being motivated enough to send their children to school. As a result of this intervention, 50 children were enrolled in formal school (Municipal Corporation School).
The organisation has also ensured that the homeless families received ration cards. Additionally, Aakar addresses the issues of children who are caught by the police and put in jail. In 2010, Aakar Mumbai was involved in the census of homeless communities.