Puja Marwaha
Chief Executive

A post graduate diploma holder in Human Resources from XISS – Ranchi, Puja joined CRY in 1994 to set up the HR function. Prior to that, she worked with Citicorp and KSIL. She was appointed Chief Executive of Child Rights and You in February 2010.
Kreeanne Rabadi
Director – Western Region

A post graduate diploma holder in Early Childhood Care & Education (ECCE) from Sophia College Polytechnic, Kreeanne joined CRY in 2000 to lead the Resource Generation team in West. In 2005 she set-out to establish the marketing function for CRY America. Today, she is the Regional Director – West.
Sridhar Guduthur
Director – Finance, IT & Planning

A Chartered Accountant with over 25 years of experience across industries, Sridhar joined CRY as General Manager – Finance in 2006. In 2010, he took on the role of Director – Finance with added responsibilities of the Information Technology and Planning functions.
Suma Ravi
Director – Southern Region

Suma graduated from XLRI in 1987 were she was a student of Business Management. She worked for several years in the market research industry as a qualitative researcher, in companies such as Nielsen, TNS in UAE, Hong Kong, Indonesia. She had a stint with CRY from 1991- 1994. Suma is now back with CRY and heads CRY's Southern Region.
Vatsala Mamgain
Director – Resource Mobilisation
Vatsala has worked in advertising for close to two decades on clients like J&J, Unilever, LG and Maruti. She has also set up a design portal, run a home catering business, worked as a textile consultant and is a published writer. She believes that every single person has limitless potential and she hopes that her work at CRY will help India's children realise theirs.
Atin Das
Director – Eastern Region

Atin Das joined CRY Kolkata in 1992 with a background of 13 years of grassroots experiences. Atin was soon given charge of heading Development Support for CRY in the Eastern Region. The unit has grown and achieved many milestones under his efficient leadership and passion towards the cause of children. Atin has taken-up the position of Director – Eastern Region in January 2011.
Vijaylakshmi Arora
Director – Development Support

Vijaylakshmi has 20 years of experience in the field of child protection. Prior to joining CRY as Director, Policy and Research in July 2011, she has worked with a number of Indian and international NGOs including UNICEF, Concerned for Working Children, Save the Children US and Oxfam GB, she has also played key roles at academic institutions like the National Law School University of India and the Government of India.
Soha Moitra
Director – Northern Region

A post graduate in Social Work from M.S University, Vadodara, Soha joined CRY in 1997. In her initial years she worked with the Youth division in Delhi and later the Development Support Division. After gaining experience at the grassroots she went on to anchor Volunteer Action Division at CRY. Today, she is Regional Director – North..
Komal Ganotra
Director – Policy, Research, Advocacy and Documentation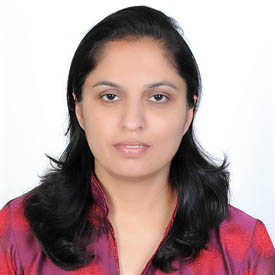 With over 15 years of experience in the field of child rights, Komal joined CRY in April 2014. Previously, she has worked as a consultant with national and international bodies such as the National Commission for Protection of Child Rights (NCPCR), the UN Refugee Agency (UNHCR), Action Aid India, Save the Children and CRY on policy framework, development and evaluation. She has also worked with Childline, Pathfinder International, Action for Food Production and the Udaipur School of Social Work and Mohan lal Sukhadia University.