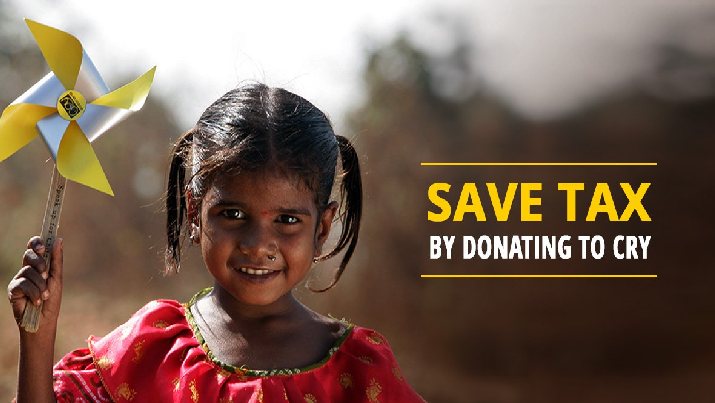 As you begin your tax planning, don't forget to avail 50% tax deduction under Section 80G of the Income Tax Act by making a donation. Your act of kindness can truly go a long way. It is a worthwhile effort to extend one's generous good fortune to the underprivileged. It makes the donor feel glad and grateful for their contribution to a worthy cause(s). There are constantly limited means and NGOs can always use support in any form – volunteering, donations, collaborations etc. Donations help NGOs in providing many more opportunities in lesser time, be it regarding education, essential utilities, electronics etc.; financial support helps run varied short-term and long-term programs dedicated to uplift and empower the underprivileged.
Grab The Opportunity To Donate
Festival time offers a significant opportunity to support those who are not born into privileged families like many of us. The dignity of any human must not be compromised and donating towards improving the lives of the downtrodden is a great effort.
Help Children Lead A Quality Life
Underprivileged children, especially, make for one of the most vulnerable sections of the society that require urgent intervention. Monetary support for their medical aid, quality education, safe shelter, personality-enhancing extra-curricular activities help a great deal in evolving their restricted growth. Children require tender love and care along with useful tools and resources for a wholesome upbringing; donations help in achieving that.
Set A Good Example For The Younger Generation
Donating can be an enriching experience, not only for the beneficiaries but also for the children in the donor's family. Children are in an impressionable phase where 'leading by example' is a great way to teach them how to be philanthropic.
Without Hesitation, File An ITR And Avail Deduction Under 80G
Under the Income Tax Act, one can donate to an NGO and avail a subtraction from the gross total income. It is a win-win to save income tax while donating to a worthy cause. Section 80G of the Income Tax Act rewards one for donating to non-profits, in the form of tax benefit. One can easily claim 100% deductions on their donation made via cash or cheque.
Child Rights and You (CRY), a non-profit organization, has been protecting children from child labour, child marriage, malnutrition, and ensuring happier childhoods for them. You can support CRY and avail tax benefits under Section 80G of the Income Tax Act. Wait no more to make a generous contribution!