Our girls have immense potential to make our country proud, yet millions of little girls in India are deprived of a chance to continue their education. These girls are forced to drop out of school for many reasons like lack of safety, sibling care or financial constraint.
Basis together with CRY would like to take a step forward to give India's girls the chance they deserve to reach their truest potential.
We at CRY believe that every girl has the right to education and we encourage the same by undertaking several measures.
Preventing underprivileged girls from permanently discontinuing their education through CRY's Adolescent and Psychosocial Program
Ensuring proper nutrition and hygiene requirements for adolescent girls are met through government health centres
Giving girls a chance to share their thoughts and confidence through CRY's children's collective
Spreading awareness to protect girls from abuse, violence and sexual exploitation
Creating awareness around the ill effects of child marriage among communities and connecting families with MNREGA job opportunities to ease the financial burden
Let's come together to educate girls today and help them shine. With YOUR support, CRY can ensure that girls remain in school, grow up healthy and are equipped to take charge of their lives.
Here's how you can make a donation using your Basis Power Card:
1. Choose the amount you wish to donate.
2. Fill in your details and continue the payment.
3. Choose the debit card option and make the payment using your Basis Power Card.
Your donation using the Basis Power card will help girls continue their education and get you some exciting vouchers from Basis. Your good deeds indeed will be paid off!
Donate today!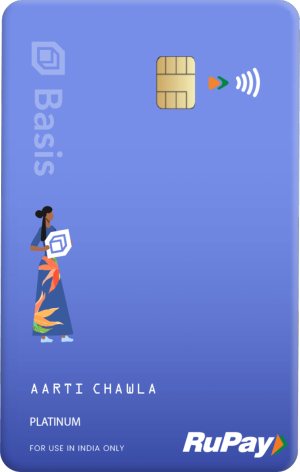 Disclaimer: The donation options shown are meant to illustrate the change your donation can make to the lives of children. The funds/donations raised by CRY will be pooled together and allocated to suitable child-related endeavours depending on the need on the ground.
Making an impact by working together
"The impact that CRY is creating in the lives of underprivileged children has continued to reaffirm my faith in what they're trying to do and achieve. I'm proud of this organization that has moved mountains for India's children!"
Mrs. Perviz Noshir Damania
"I have been donating to CRY since so long! The problem before CRY is Himalayan and my contribution to CRY is like a drop in the ocean. But I am happy that I'm able to do something towards building our nation."
Mr. V.C. Verma
"CRY helps identify children's issues and encourages individuals to partner for the cause. That's what makes their model sustainable. I am sure that CRY will go a long way in mitigating the hurdles faced by underprivileged children."
Mr. Neelakantan Sekar
"My search for trusted Indian NGOs brought me to CRY. What CRY does to ensure every child's right to nutritious food, education, health and protection from exploitation is truly commendable. I'm sure that CRY will continue its good work and that one day, we will see our nation truly upholding children's rights!"
Ms. Veena Thimmaya
"I have great trust that CRY's initiatives will bring about a change in children's lives and this is what makes me donate to them. It has been a great pleasure to be associated with CRY over several years and I hope to continue well into the future in as big a way as possible."
Ms. Kalpana S Raj
"I feel so blessed to be associated with a great NGO like CRY. It has done pioneering work to uplift underprivileged children in the areas of education, malnutrition, health and safety. I am glad to have been a small part of their work."
Mr. Anant Thyagaraj
"CRY, to me, signifies an excellent way to give back to our society and our country. It represents trust and competence in dealing with children's rights. I believe that there are very few organisations in India which match CRY's calibre and that's the reason for my continued association with CRY for over a decade now."
Mr. Sandeep Sahney
"I feel that it's my duty to help unfortunate children who are not getting their basic rights. I feel CRY is doing their best to help these underprivileged children. I'm sure all my donations will bring lasting change for the bright future of these children."
Mr. Prabhakar Marathe
"I admire CRY's innovative idea of reaching out to more underprivileged children by partnering with and empowering local NGOs across India. CRY gives me hope for India's future."
Mr. R Chhapwala
"CRY is so much like the wee defenseless children that they champion. The organization is most at ease when helping underprivileged children, they are happy when they succeed and uncomfortable with the limelight. I contribute to CRY to ensure that this noble work continues!"
Mr. Seby
"CRY inspires our society to listen and respond to the needs of underprivileged children. I'm proud to be a CRY donor and helping them change the world; one child at a time."
Ms. Nilmoni Mitra
"Children are our future, our charge and treasure, They need our protection and care in full measure, To help them grow healthy, aware and educated, And win a place in the world is a privilege and a pleasure"
Mr. Rajul Sogani