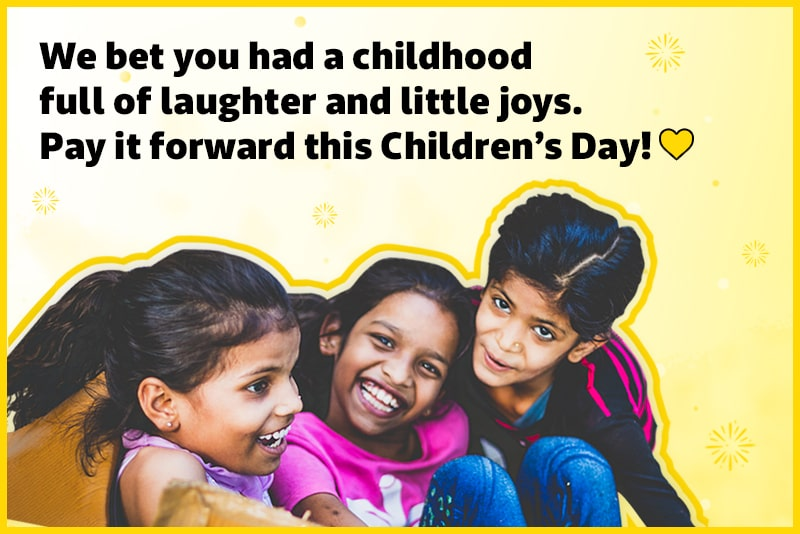 International Children's Day is proudly celebrated across the globe on 20th November. This day is commemorated to promote children's welfare and inclusivity. This day also helps spread awareness on the importance of children's rights which they are all entitled to, irrespective of their socio-economic background.
Speaking of International Children's Day, we bet you had a childhood full of laughter and little joys that you still fondly remember. After all, it's important to celebrate the child within each one of us, no matter how old we get. Below are some special moments that you can relate to that prove it.
1. Still trying to win over the age-old fight for the remote with our siblings. This is one tug of war that no sibling will ever get over as we all want to watch different things and aren't hesitant to ensure our choice wins the tussle, always.
2. The urge to always get the window seat to enjoy the view outside is a classic example. The passion with which we would often ensure this happens was pure and joyous.
3. Doodling your thoughts away in a boring office meeting has always been such a creative and relaxing activity. It is also fun to mindlessly draw away.
4. Being your own kind of superhero by sliding on the floor with socks – without a care in the world – has been such an exhilarating thing to do. It is also a quick fix to feel better instantly.
5. Swinging your worries away is a sure-shot way to feel like we can simply conquer the world. The way we'd go back and forth against the breeze is always wondrous.
6. Not missing the chance to hop and play when you spot a hopscotch is a reflex none of us wants to forget.
7. Playing merry-go-round with office chairs just feels like a makeshift joyride and the best part is that it does the job of elevating the mood.
8. Never getting over the addiction of popping bubble wraps is a guilty pleasure that most of us have indulged in.
As we celebrate International Children's Day, let's pass on the happiness of our childhoods to today's children and ensure that every last child in India has a better childhood – just like we did. Donate for education in India to support underprivileged children. Support CRY, the NGO for children in India and let's make the most of this wonderful occasion by paying it forward.