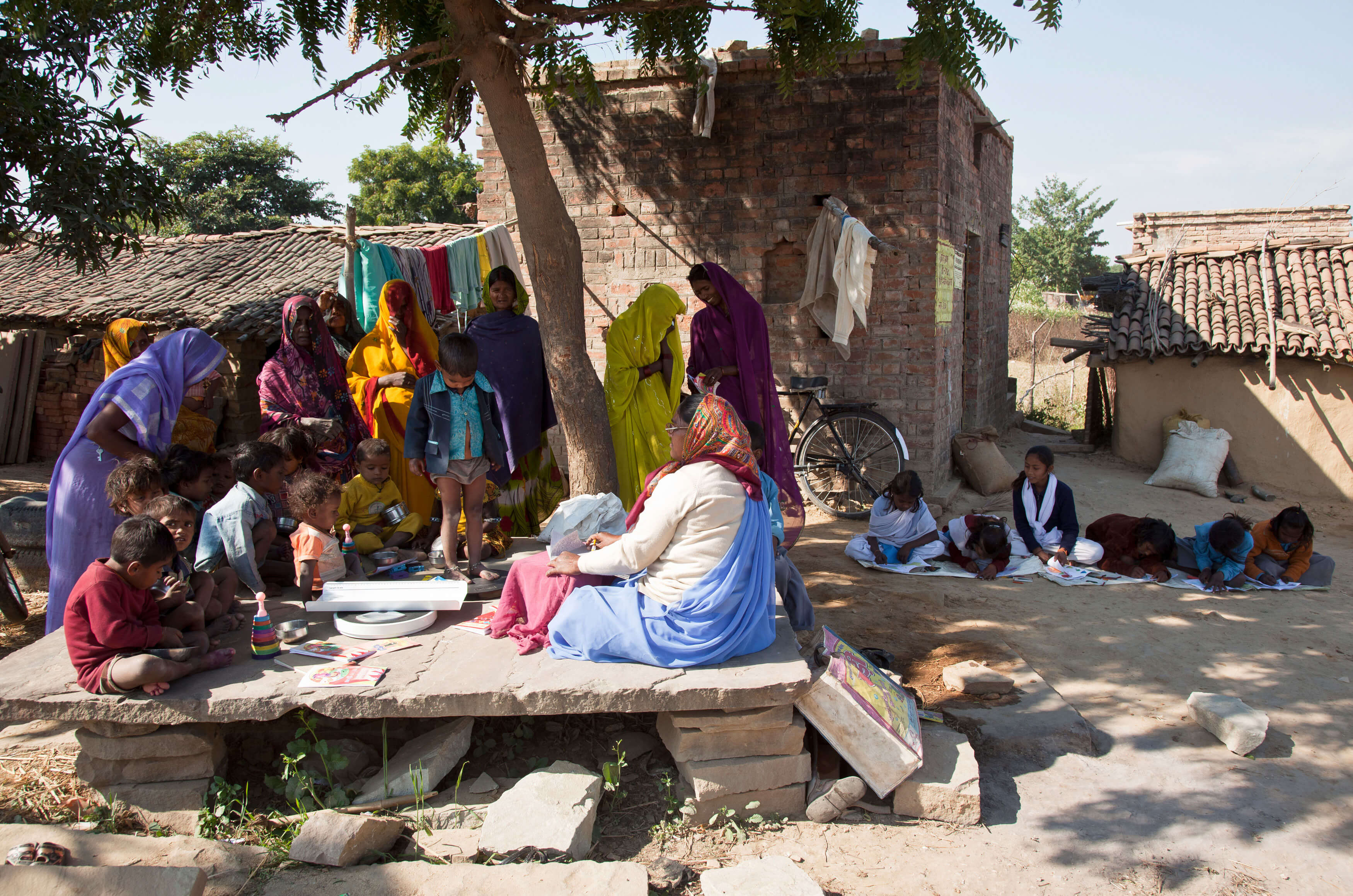 Location: 16 hamlets/villages spread over 5 blocks and one urban slum of Varanasi, Uttar Pradesh.
Nature of Initiative: Implementing
Project holder: Ms. Shruti
CRY support since: 2000 – 2001
CHANGE ENABLED
19 ICDS centers are imparting pre-school education. Admission of 45 children done in school appropriate to their age
Pregnant women were ensured access to the ICDS centers through visits by ICDS workers, ASHA.
126 children from 3-6 years are getting double nutrition support from ICDS centers
Health guarantee scheme was implemented in 15 schools.
WHAT CHANGED
Jan Mitra Nyas is an organization which was formed in the year 1999. The organization has been actively engaged in health, nutrition and educational issues for the last 13 years. To fulfil their aim, the organization works extensively in the area of birth registration, participation in BPL survey and issuances of BPL cards and activation of ICDS centers. The organization has a proper understanding about the issues and well connected with the community. The Program head and staff have proper reach in the community as the community accepts and recognizes them. The organization has a longstanding experience on working with the people in the community based on the food structure to handle the malnutrition issue. The organization has reiterated its commitment to work with on the identified issues in the identified villages. Efforts of the activist are helping in developing an understanding amongst children in particular and formation of children activity groups has gained momentum.